Pan Seared Salmon with Broccoli
Pan Seared Salmon with Broccoli
---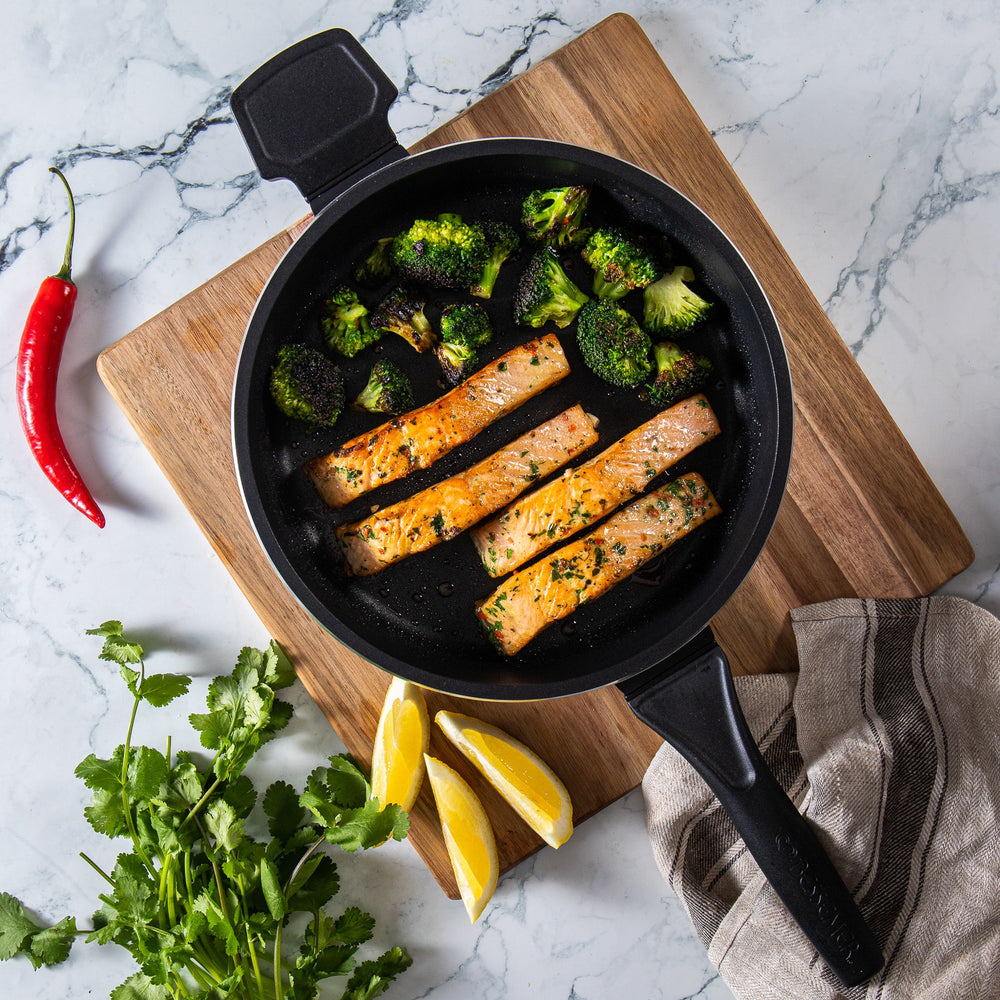 This healthy recipe can be cooked without oil in your Bessemer Ceramic Non Stick Multi Frypan, helping you achieve beautiful oven baked salmon on the stove top in minutes!
Ingredients
4 Salmon Fillets (skinless)
1 Lemon
Coriander
Chilli
Broccoli, chopped into florets
Method
Dry room temperature salmon filets with paper towel
Squeeze lemon juice over fillets
Season all over with salt and pepper, chopped coriander and copped chilli
Heat a large non-stick pan on medium heat until hot
Place broccoli in pan, squeeze lemon juice, season with salt and pepper
Let broccoli cook for two minutes than move to one side of pan
Sear salmon flesh side down, pressing lightly so the entire surface of the flesh comes into contact with the pan, for two minutes
Turn fish
Place the lid on the pan and allow to cook for another three minutes
Plate and enjoy!
Recommended Bessemer Cookware?
For this recipe, we recommend you use the Bessemer Multi Frypan 32CM as featured in this recipe for best results!